The Blacktax Christmas Giveaway for 2018 is now open! See below for prize and entry details. Why not apply for a discount card.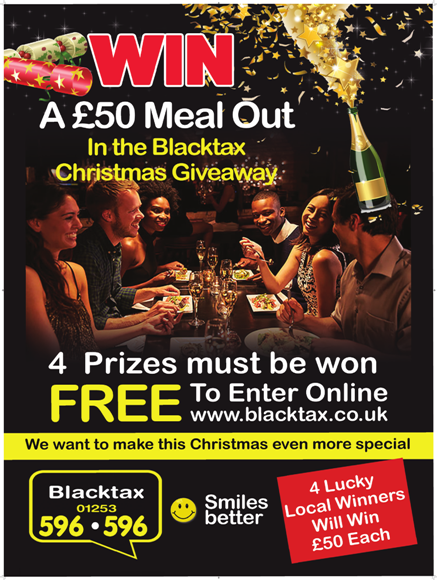 To enter answer the following question and complete the entry form Good luck! Terms and Conditions apply. Closing date is Monday 17th December 2018.
Blacktax competition Terms and Conditions
Santa Claus has a well loved red nosed reindeer that leads his sleigh at Christmas,but what is he called?
A) Reginald
B) Rudolph
C) Rupert
Click here for the Discount Card Application
Look out for other great offers from Blacktax in the post and online.