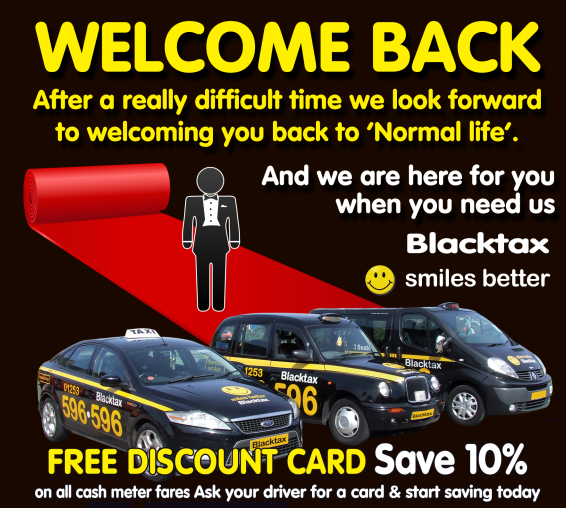 It has been a difficult time, many of our customers have already returned and post 19th July 2021 we look forward to welcoming the rest back.
We were able following Government guidelines to continue offering a full 24 hour, 7 day a week service to those customers who needed us. We will still take precautions where necessary to keep you safe as we all transition back to as normal a way of life as possible.
Some of our procedures during the the lockdowns and road map back to normal are detailed below.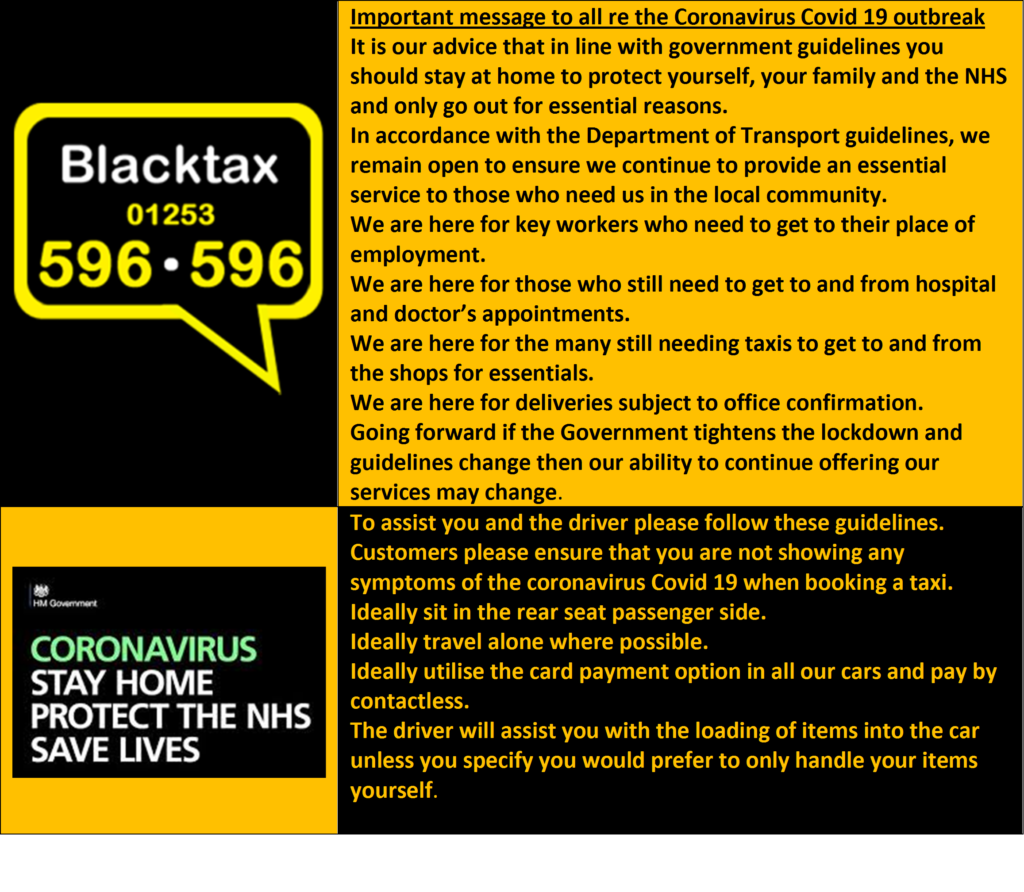 Primarily we continue to get key workers to work, the elderly and vulnerable to and from the shops and essential appointments.
We ask that customers showing any symptoms of the virus, do not book a taxi at all. Stay home and seek medical advice.
When booking a taxi please sit in the back of the vehicle and ideally travel alone.
We recommend you pay by card using the contactless payment option in all our vehicles to limit contact.
The driver will assist you with loading and unloading the boot when necessary, if you prefer to only handle your items yourself please inform the operator or driver on arrival.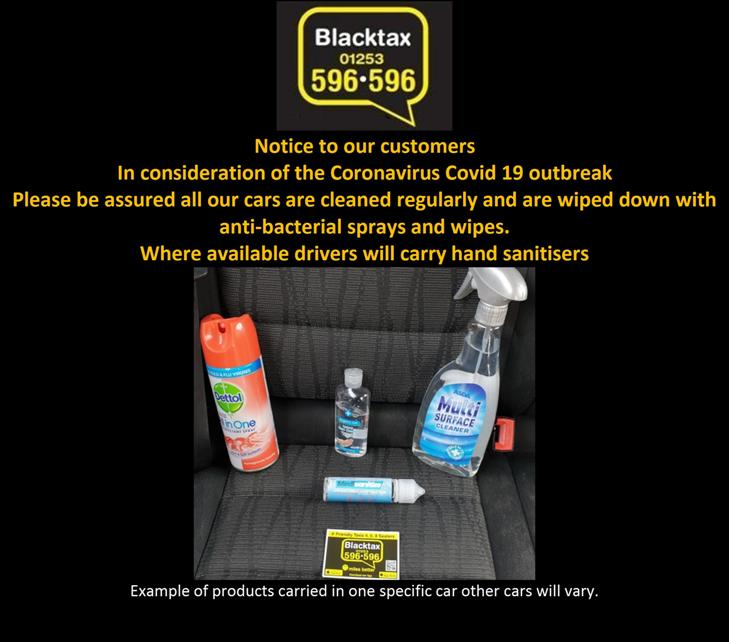 During this period we have extended our services regarding deliveries click for more information.