The Competition is now closed. Thankyou to everyone who entered.
Congratulations to Rona from Bispham, Blackpool, she  is our lucky winner.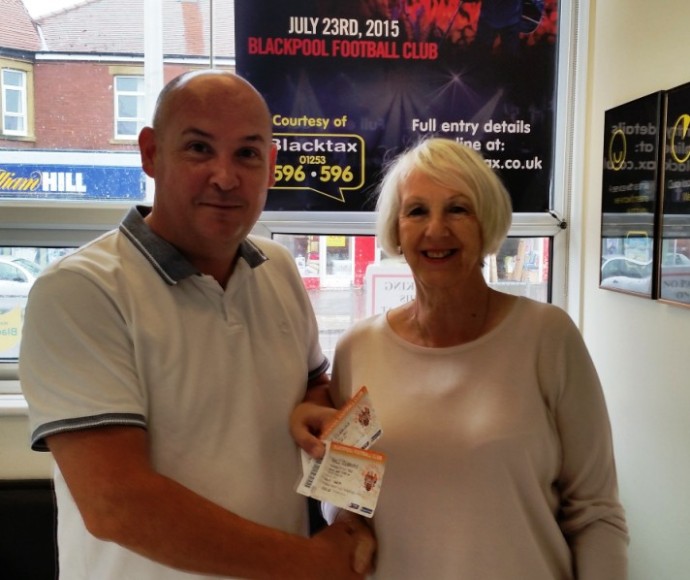 Another fantastic competition that was brought to you by Blacktax. It offered the chance to win two great tickets to go see Neil Diamond at Blackpool football club on Thursday 23rd July 2015. Details below
Neil Diamond – Thurs 23rd July 2015.
Neil Diamond
Live In Concert
Blackpool Football Club
Thursday 23rd July 2015
Prize Included 2 x show tickets and free taxi to the venue from FY postcode address.
The closing date for entries was 9th July 2015.
PITCH RESERVED SEATING TICKETS Block A2 (see plan below)
Please Note : All under 16's MUST be accompanied by an adult over 18 years old.
Entry requires the completion of the form below and the answering of the following question.
Neil Diamond starred in a 1980 film about a man who dreamed of being a singer was it:
a) The Reggae Singer
b) The Jazz Singer
c) The Rock Singer